Adventure Journal – Entry Date: September 2012 –

More
We were so excited to visit

Lake Sidney Lanier

on this Labor Day weekend. We'd heard about the LanierWorld water park, and it looked like the kind of place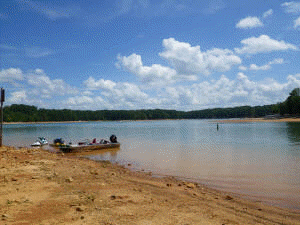 we could have some serious fun. We arrived at the lake on a Friday afternoon with just enough time to set-up the camper and take a walk around the campground. We chose Shoal Creek Campground for this visit because of its proximity to LanierWorld. We expected the campground to be pretty full. It was, after all, Labor Day weekend. Surprisingly, the campground was sparsely populated. In fact, our site hadn't been camped in for almost a month. Why? I guess it might have something to do with the lake's water level. We visited the campground's beach and boat ramp, both left high and dry by the receding waterline.

Saturday morning came with a few sprinkles, just enough to give us an excuse to sleep in a bit. Fortunately it soon cleared off and we emerged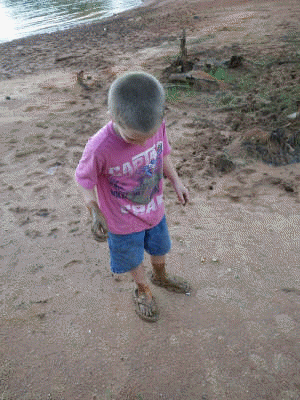 from our home away from home, ready for adventure. One of our first priorities was to investigate Lanier World. We decided to take the short drive over to the park to find out what the admission would be, and if there were any special package prices for Lanier Island Resort guests. We learned there is a discount admission, and Shoal Creek campground is a part of the resort. Additionally, as a guest, the $15 per car fee to enter the resort is also waived. That benefit alone reduces the actual cost of staying at the campground considerably. We were favorably impressed with the resort's beautiful landscaping and maintenance. Very nice!

Our next objective was to get the boat in the water and explore the lake a bit. As I mentioned before, the Shoal Creek Campground boat ramp was closed, but another ramp was located just outside the campground's e…